Later this summer, I'll be handing off my Dodge Challenger to my son. Like any young person, I'm sure the day will come when he'll want a car of his own and he'll trade it away.
The thought is a little heartbreaking considering how much I've enjoyed that car, and I wanted to keep it close to my heart and still represent the last decade that I've been rolling with Mopar.
I looked for some cool t-shirts, but but didn't find much that really fit my taste, so of course I designed some of my own!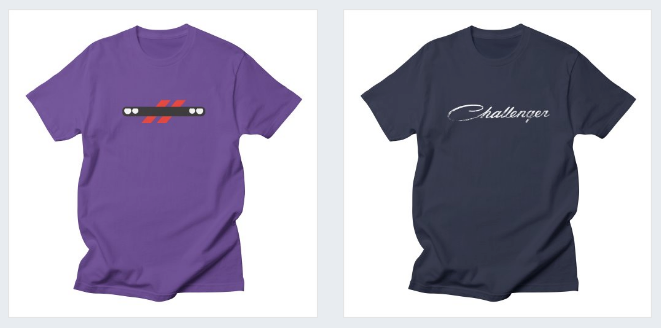 I've added these to my Threadless shop, available in multiple colors and fits.
Annnnndddd all t-shirts are $15 through June 27th!
If you or someone you know is a Challenger owner, maybe these are just what they've been looking for.