The last time I recorded a podcast was almost seven years ago. I've been wanting to get back to it for a long time but also try something different for Patreon.
I started working on podcasts in 2005 with Podtacular ,which I'm sure must be the longest-running Halo podcast at this point. Through building their website and contributing to the podcast, I learned so much about online communities and met some of the best people I've ever had the pleasure of fragging trucks with.
In 2008, I co-hosted the PiQ podcast the best people I ever made a nerdy entertainment magazine with. We got four of those in the can before the whole affair was ripped out of our hands.
We managed to pull the energy back together on our own in 2010 with Sodapop Journal because there just weren't enough podcasts with people talking about movies! I'm always down to talk about movies and filmmaking, but at the time, the struggle of trying to figure out what now amounts to a simple Zoom call and keeping a regular schedule led to it gradually coming to a quiet end in 2014. (I'm still surprised that Joe Rogan has unknowingly kept the name alive after all this time, but that's for another time.)
Now in 2021, I'm starting the machine up again. I learned a lot from the past, and in a way, I'm using that to know where I don't want things to go.
I don't want it to be complicated.
I don't want it to be a chore.
I don't want it to be another job.
So I'm going to do what I do anyway: draw something and let it go.
Sketch. Release.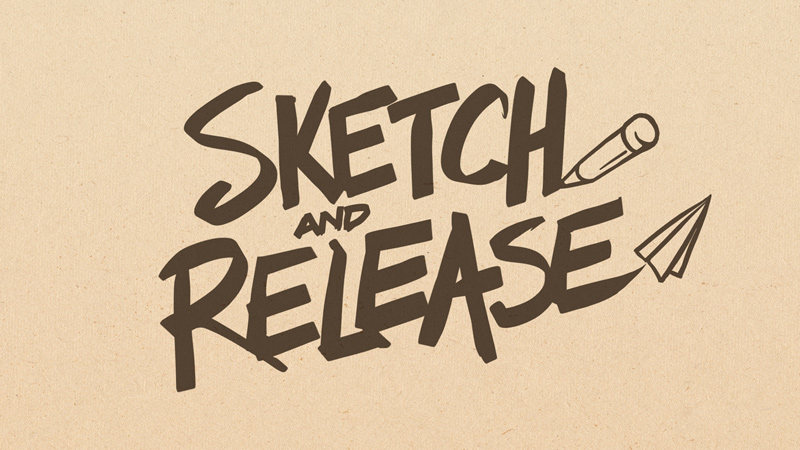 Check it out here or find it where you get podcasts.
Video feed is available on Patreon.
Here's to new beginnings!